overview
Maastricht was originally a Roman settlement known as Mosa Traiectum, founded in the time of Julius Caesar.  It was a strategic location because one could wade across the River Meuse ("Maas" in Dutch).  Over the centuries, Maastricht has been in the center of numerous power struggles as reflected by its city walls and subterranean fortifications.  The old center includes over 1,400 historic buildings and monuments.  The city played an important part of recent history; the Treaty of Maastricht in 1992 established the European Union. Today, industries in Maastricht include ceramics, glass, paper, and cement, but it is also an important convention site.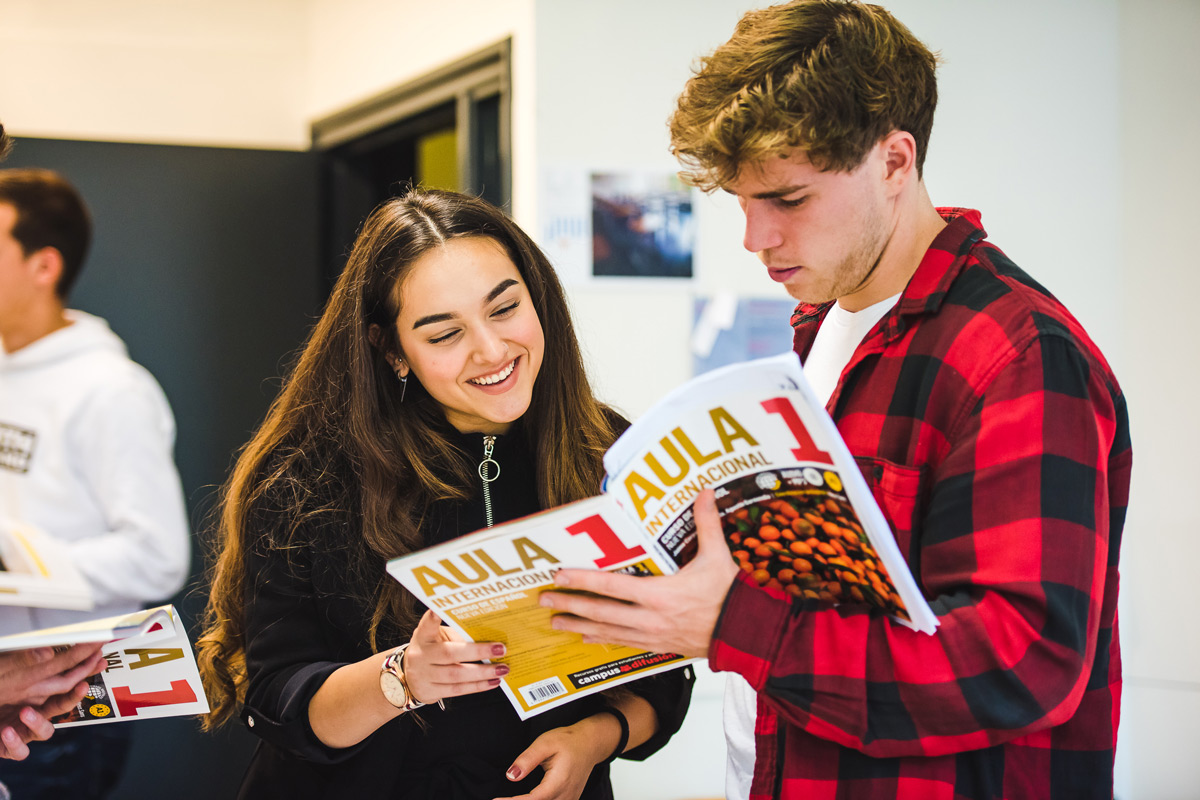 courses
Bachelor Courses in English
Business; European Studies; Hotel Management. Music is sometimes possible*.  It is possible to attend Zuyd for one term/quarter only (for reduced credit).  Students taking a full load for two terms typically register for 24-30 ECTS units (12-15 credit hours), which may represent 7 to 10 courses.  Students attending for only one term will typically earn 12-15 ECTS units (6-8 credit hours). You can consult Zuyd's Fact Sheet for more information.
Note:  It is recommended to participate for the academic year or the spring semester only due to calendar differences.  Participation for only the fall semester is possible; however, courses generally are not complete until January/February.  The International Business and European Studies programs can sometimes create a tailor-made fall semester course plan for students who need to return home in December; for more information, contact Audrey Luijten.  Please note that enrollment in other blocks with early departure and/or distance exams during the fall semester is not possible.
*Students who want to be admitted to the Academy of Music should submit a letter of motivation and references confirming their skills and talents.  These items should be emailed to the Magellan office prior to the application deadline.  Zuyd will review these items, and students will be advised if they can be accepted into the requested program.
Master Courses in English
Master-level students are not able to be accepted.
Language Courses
None available
academics
Accreditations
All study programs offered by Zuyd are accredited by the Accreditation Organization of the Netherlands and Flanders.  The International Business School Maastricht also holds EPAS accreditation.
Orientation
An introduction to the university is held at the beginning of each semester.
Internships
Not possible
Part-time Employment
Part-time employment (e.g., in hospitality and catering) is possible, usually off-campus; however, it must be arranged by the student.  Various government regulations apply.
Grades & Transcripts
Zuyd uses the Dutch grading system which ranges from 1 to 10 as follows:
| | |
| --- | --- |
| Dutch Grade | US Grade |
| 9-10 | A+ |
| 8 | A- to A |
| 7 | B to B+ |
| 6 | C to B- |
| 5.5 | D |
| 5.4 and below | Fail |
Transcripts provided by Zuyd will show the Dutch grades ONLY.  The student's home school registrar is responsible for converting the Dutch grades to the home school grades.  Zuyd will provide assistance and explanations of the student's performance, if requested.  This may include grades using the ECTS grading system.  For additional details on transfer of credits, please refer to the Student Guidebook.
Transcripts will be issued by mail and sent to the Magellan coordinator at your home school.  Students may view their grades online prior to the receipt of the official transcript.  Detailed information about classes, grading system, attendance, final examinations, and transcripts may be found in the Zuyd ECTS Guide which is sent to approved Magellan Exchange participants.
fees
Health Insurance
Before you come to the Netherlands, make sure that you have made arrangements to be properly insured while abroad.  This will be a condition to receive your residence permit.  Special policies are available for international students in the Netherlands. The two following insurance companies are recommended: Lippmann, Insurance Passport for students, and AON, MyAON.  You are strongly urged to have good liability insurance. You can arrange for such insurance either in your own country or through the university.  Insurance to cover the costs of repatriation is also strongly recommended. Finally, it is wise to insure yourself against theft of personal belongings and the costs of accidents and legal advice.
Textbooks
No cost
visas
US students planning to study in the Netherlands do not need a visa to enter the country.  However, if you remain in the EU longer than 90 days, you MUST obtain a residence permit (192 EUR) upon arrival (this is done through the university's Central International Office).  Students who are in EU countries for fewer than 90 days are not required to obtain a Netherlands residence permit.  Leisure travel within the EU must be included in the 90-day limit.  If you take classes over a 75-day period, you will only have 15 additional days before and/or after your academic experience for travel within the EU.  Non-US citizens should check to see if a visa is required.
video
logistics
Housing
Dormitory or apartment.  Zuyd offers student housing facilities in dormitories in Maastricht in close cooperation with student housing providers. Many students choose to reside in the AvantGarde dormitory, which is located near the city center, with public transport links to the Hotel Management School, the Faculty of International Business and Communication, and the Communication and Multimedia Design program.  Allowing some funds for leisure activities, it is wise to budget approximately 760 EUR per month for overall living expenses.  More information about housing options is available.
Meals
Meal plans are not offered.  The student residences have kitchens where you may prepare your own meals. You may also take advantage of restaurants and cafes within the city or dine at the university cafeteria.
Transportation
You may fly into Amsterdam or Brussels.  Excellent railway services are available to Maastricht from these cities.  The nearest airport is Maastricht-Aachen Airport (MST), which requires an intermediate connection in larger European hub cities.
Within the city, bicycle travel is popular, safe and inexpensive; it is customary for visiting students to purchase second-hand bicycles, which can then be resold at the conclusion of the program.
community
Entertainment
Maastricht has numerous tourist activities including river cruises, tours of the St. Pietersberg caves (stone quarry), underground fortifications, Lichtenberg Castle Ruins, various museums, Romanesque and Gothic churches, and modern architecture such as Ceramique (library, cultural center, pottery museum, and multi-media center).  A wide variety of cultural activities are available, as are cinemas, pubs, bars, and clubs.  Athletic activities include kayak tours; hot air ballooning; several sport parks with swimming, tennis, walking and cycling; fishing and boating; mini golf; and boules courts.
Shopping
The historic center of the city contains a large number of shops, department stores, and restaurants, many housed in centuries-old buildings, as well as modern shopping centers.  Shops are generally open every day. Business hours are typically 10:00 a.m. to 6:00 p.m. Tuesday, Wednesday, and Friday, and 9:00 a.m. to 5:00 p.m. on Saturday; Monday business hours are usually 1:00-6:00 p.m. (supermarkets are generally open until 8:00 p.m.).  On Thursday evenings, all shops are open until 9:00 p.m.  Banks are open 9:00 a.m. to 4:00 p.m. Monday through Friday.  Outdoor markets occur several times a week on the Market Square; a Saturday flea market is held opposite the railway station on Stationsstraat each week.
Climate
Maastricht has a moderate, maritime climate with average summer temperatures in the mid-60sºF and winter temperatures in the mid-30sºF.  It is seldom warmer than 80ºF or colder than 25ºF.  Precipitation is evenly distributed throughout the year, but periods of freezing weather and snow are relatively short.
short-term programs
| | | | |
| --- | --- | --- | --- |
| Program | Program Dates   | Application Deadline | Academic Credit |
| Spirit of Europe | May 22-June 5, 2023 | March 1, 2023 | 6 ECTS (3 US credits) |
Spirit of Europe
This program offers students an opportunity for on-site lectures as well as exploration of a variety of European destinations. There will be on-site lectures covering provisional content such as leadership skills through equine assisted learning, interculturality in doing business, WWII history, human rights, lean manufacturing, economic and market considerations of international mergers and acquisitions, economic opportunities of alternative energy, and doing business in France.  In addition, you will have guided tours in Paris, France, as well as guided tours and company visits in Ghent and Leuven, Belgium; Aachen, Monschau and Vogelsang, Germany; and Maastricht and Margraten, Netherlands. For more information, click here.
Prerequisites: None
Meals and Accommodations: Accommodations are included in the program fee. Some meals are also included. All other meals are the student's responsibility.
Arrival and Departure: The program starts from the Brussels, Belgium, airport and ends in Paris, France.
Cost: 1,800 USD.  This fee includes accommodations, some meals, guided tours, museums, and ground transportation.