overview
Washburn University is located in Topeka, the capital city of the state of Kansas, in the heart of the USA. Washburn University offers more than 200 academic programs.  In addition, students can participate in more than 100 on-campus clubs and organizations as well as enriching events and festivals. The city has a rich history and a variety of historical and cultural attractions, including sporting events and ethnic & music festivals.  Topeka's natural attractions include rivers and lakes, recreation areas, and parks as well as hiking and biking trails throughout the city.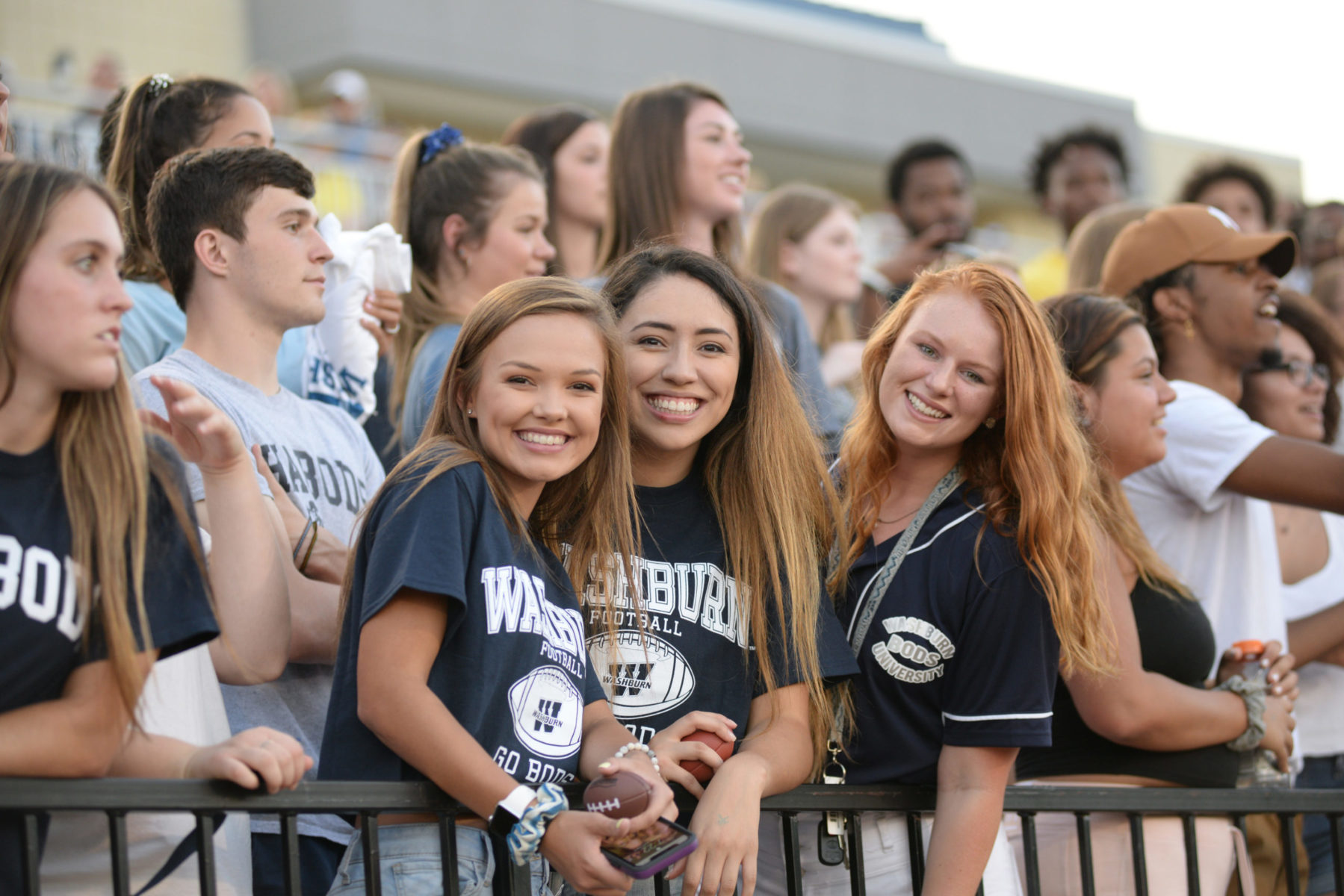 courses
Bachelor Courses in English

Business, Arts & Sciences, Technology.  Students taking a full course load must enroll in at least 12 semester credit hours, which usually represents 4 courses each meeting 3 hours per week. A maximum of 15 semester credit hours can be taken as part of the exchange. For complete class schedule information, click here.
NOTE:  Courses in the health fields (e.g., nursing, radiology) are not open to exchange students.
Master Courses in English

Business.  Master-level students may enroll in up to 9 semester credit hours, which represents 3 courses each meeting 3 hours per week.  General information about master-level courses can be found click here.
Thesis/Project Work
Not possible
academics
Accreditations
Washburn's School of Business is AACSB accredited.  More accreditation information is available here.
Orientation
You must attend the on-campus new student orientation, which is held prior to the start of classes each semester.  This orientation will provide you with important information concerning immigration and university policies, as well as help you become familiar with the campus and available support services.  The staff of the Office of International Programs and the Presidential Ambassadors for International Students (PAIS) are available to provide support and answer your questions.
Language and Culture in Context Seminar
To assist students with learning more about U.S. culture, Washburn enrolls exchange students in a Language and Culture in Context seminar, which meets 6-8 times during the semester. The seminar includes cultural activities and exploration of the US campus environment and is not credit-bearing.
Internships
Though placements cannot be guaranteed, unpaid on- and off-campus internships may be possible.  Internships typically require a minimum commitment of 20 hours per week.  Depending on the duration, academic credit of 3 semester credit hours (6 ECTS units) can typically be granted.  It is generally your responsibility to locate a placement.
Part-time Employment
Part-time, on-campus employment may be possible depending on which student employment opportunities are available during the semester.
Students with Disabilities
Information is available online.
Grades & Transcripts
The university uses a four point/letter grade evaluation system.  Exchange students must request a copy of their transcript.  After the request has been received, it is usually sent within three working days after the semester grades have been posted, which is approximately one week after the end of the semester.  For additional details on transfer of credits, please refer to the Student Guidebook.
fees
Health Insurance
Health insurance covering the entire term of stay is required.  This must be purchased through the university. The cost for the fall semester is $995, while the spring semester cost is $1,251.
Housing Deposit
$100. After an exchange student has been accepted and issued a Washburn Identification Number (WIN), the housing contract must be submitted and deposit must be paid online.
Late Registration Fee
Varies.  Students arriving after the first week of classes are not allowed to enroll.
Textbooks
Approximately $400-$600 per semester
visas
All non-US citizens are required to obtain either an F-1 or J-1 visa to study in the United States.  Washburn requires a J-1 visa.
video
logistics
Housing

Shared dormitory.  International students are usually housed in the Living Learning Center (LLC), a dormitory connected to the union center equipped with a computer laboratory, kitchens, recreation areas, coin laundry, and indoor access to the food court; in the Washburn Village, which provides apartment-style living; or in Lincoln Hall, the newest dormitory on campus.  In the LLC, furnished suites accommodate four people in two double rooms with one bath.  In the Village and Lincoln Hall, there are different room configurations, including some single rooms.  Bed and bath linens are not provided.  Cable television and internet access are included.  The cost of on-campus housing varies by dormitory and meal plan and generally ranges between approximately $850-$1,000 per month for a double room.
Meals
Meals are included in the cost of on-campus (dormitory) housing, although students can do some light cooking in the kitchenette located on their dormitory floor of the LLC or Lincoln Hall.  The Washburn Village has full kitchens in each apartment.  There are also many restaurants in Topeka.
Transportation

The nearest airport is in Kansas City, Missouri (134 km; airport code:  MCI), and students can take a shuttle van to Topeka; however, the Office of International Programs does arrange free transportation from the airport to Topeka on certain days before the new student orientation begins.  Passenger rail service and inter-city bus travel allow visits to other parts of the US.
Topeka Metro Bus system provides free local bus transportation to Washburn students (with their student ID card).   The buses provide access to most parts of the city; private taxis or Uber are also an option.
community
Entertainment
Topeka has three cinemas and numerous restaurants, sports bars, and pubs.  Several historical museums are in the city, including the Kansas Museum of History and a replica of an 1850s pioneer village.  Among the many cultural activities are a local symphony, community theatre, and ballet.  The Topeka Performing Arts Center (TPAC) also hosts popular entertainers and touring professional groups.  Outdoor facilities abound at area parks, especially at Lake Shawnee, known for various water sports, baseball, tennis, and golf.  Topeka celebrates numerous festivals, such as the Sunflower Music Festival, the May Jazz Festival, and a September hot air balloon festival.
Shopping

Topeka has over a dozen shopping areas spread throughout the city, with the Plaza 21 Center being the closest to campus.  Most shopping centers are open daily, with large discount stores open 24 hours; some smaller shops and restaurants (especially downtown) are closed on Sundays.
Climate

Topeka has a temperate climate with four distinct seasons. Summers are hot with some humidity; temperatures range from 19ºC to 32ºC.  Winters are cold and brisk with an annual average of 54 cm of snow; temperatures range from minus 9ºC to 3ºC in January.  Spring and fall bring thunderstorms and possibly tornadoes.