overview
Popular with tourists, San Antonio is a vibrant city in the American Southwest.  An early Spanish settlement, San Antonio was decimated during the Mexican-American War but prospered as a cattle center after the US Civil War.  With the arrival of the railroad, San Antonio lost its reputation as a frontier town and grew to become a culturally rich city.  Today, the city of San Antonio is home to professional sports teams, 5 Fortune 500 companies, and over 100,000 students among its higher-education institutions.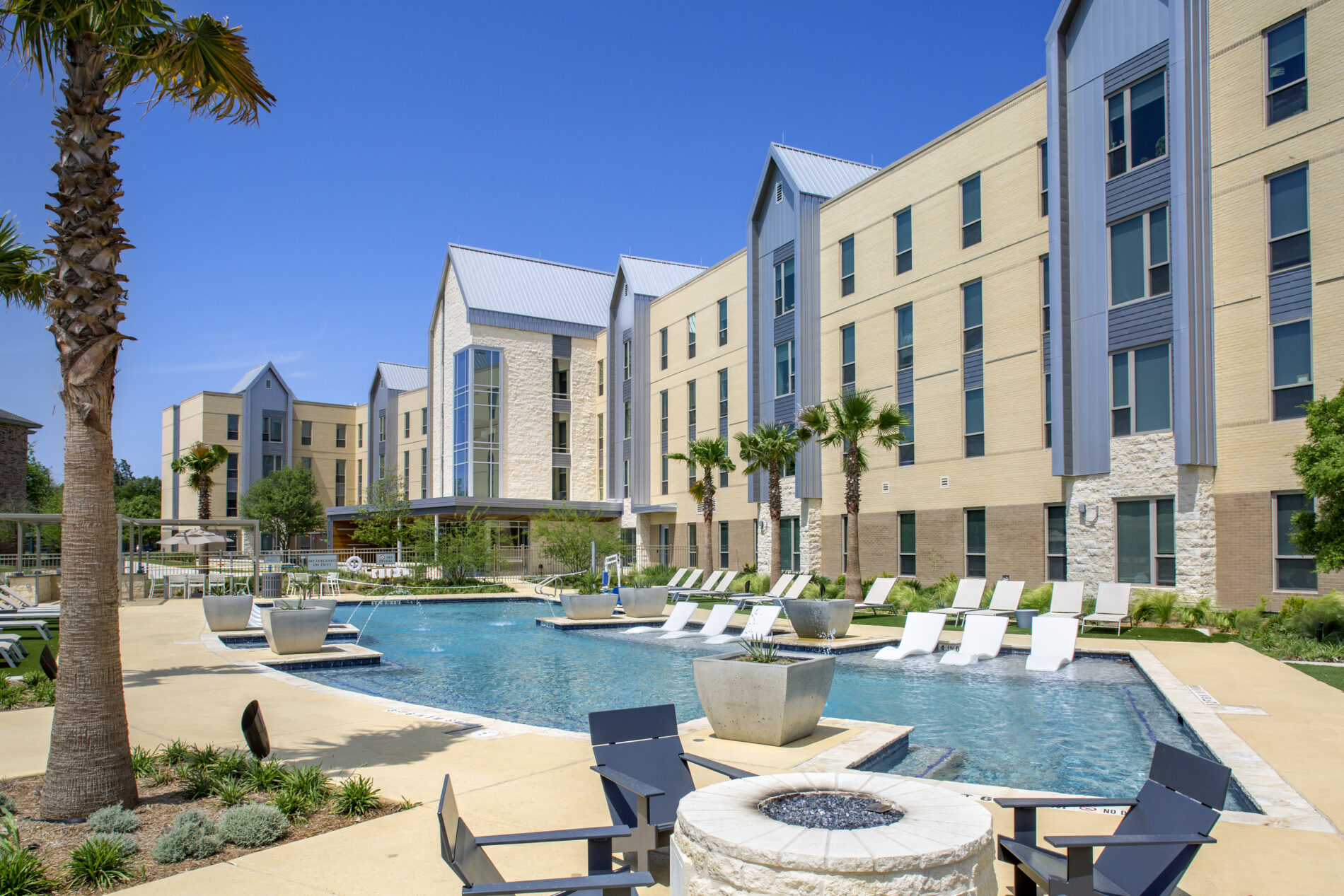 courses
Bachelor Courses in English

Business.  Students taking a full course load register for 12-15 semester credit hours, which represents 4-5 courses, each meeting 3 hours per week.  For a list of available courses, click here.   NOTE:  Students from non-business fields may be able to participate; however, St. Mary's gives priority to incoming business students.
NOTE: students must have a minimum IELTS score of 6.0, a TOEFL iBT score of 80, or a Duolingo English Test score of 105+ for admission to St. Mary's.
Master Courses in English

Master-level students are not able to be accepted.
Thesis/Project Work
Not possible
academics
Accreditations
St. Mary's is accredited by Southern Association of Colleges and Schools, Commission on Colleges.  The Bill Greehey School of Business is AACSB-accredited.
Orientation
Each semester there is a mandatory International Student Check-in prior to the start of classes.  In addition, students attend a university orientation.
Internships
Not possible
Part-time Employment
Not possible
Students with Disabilities
Information is available online.
Grades & Transcripts
St. Mary's University uses a four point/letter grade evaluation system. Students should request a transcript at the conclusion of their exchange program.  For additional details on transfer of credits, please refer to the Student Guidebook.
fees
Health Insurance
All exchange students must purchase health insurance through the university (unless the student signs a waiver form that they have purchased insurance through a U.S-based insurance provider).  The approximate fee is $1,335 per semester.  Students will be billed for this when registering for classes.
Textbooks
Included in the Bookstore Fee noted below
Official Transcript
$10.  Students must request transcripts from the Registrar's Office before returning home.
Orientation Fee
$130
Bookstore Account Fee
$650.  This covers books and supplies for the semester.  At the end of the semester, any unspent money will be refunded when the bookstore account is closed.
Student Fee
$559. This is the lump sum total of the academic assessment fee, student services fee, study abroad grant fund fee, information services fee and the student ID card fee.
visas
All non-US citizens are required to obtain either an F-1 or J-1 visa to study in the United States.
video
logistics
Housing

Single or shared on-campus residence hall.  Housing costs vary depending on the residence hall and number of people per room; costs range from approximately $3,074-4,396 per semester.  Internet access and basic cable is provided free of charge.  Each residence hall has its own laundry facilities.
Meals
A meal plan is mandatory for all students living in the residence halls.  Plans range from approximately $2,182-2,488 per semester.
Transportation

Fly into San Antonio, Texas. The Center for International Programs offers some airport pick-ups on pre-scheduled days/times.  Otherwise, a taxi can take you to campus for approximately $35.
Bus service is available within San Antonio for transport during your exchange program.
community
Entertainment
A vibrant city, San Antonio offers a wide variety of entertainment options.  Visit Mission San Antonio de Valero (the Alamo) for a taste of history or any of the 25 museums that call San Antonio home.  The city has an interesting assortment of arts and cultural sites, theme parks, and festivals and events.  In addition, the River Walk is an urban sanctuary that winds along the river, offering a variety of restaurants, bars, and beautiful landscaping.  St. Mary's University also organizes events and offers students many different sport and recreation options.
Shopping

San Antonio offers shopping malls, department stores, discount chain stores, and specialty stores.  Most stores are open seven days a week with shorter hours on Sunday.
Climate

Summer weather is hot, with temperatures sometimes reaching 35-40ºC; winter is relatively mild with temperatures around 5-12ºC.