overview
Known as the Land of a Thousand Lakes, Finland is a country whose identity is closely linked to nature. With a reputation for safety, design, scenery and outdoor sports, Finland is a hidden gem of the North just waiting to be discovered. Satakunta University of Applied Sciences offers courses in three cities in southwest Finland. Rauma is Finland's third oldest town and is a genuine marine and archipelago town with a bustling harbor and three tourist islands.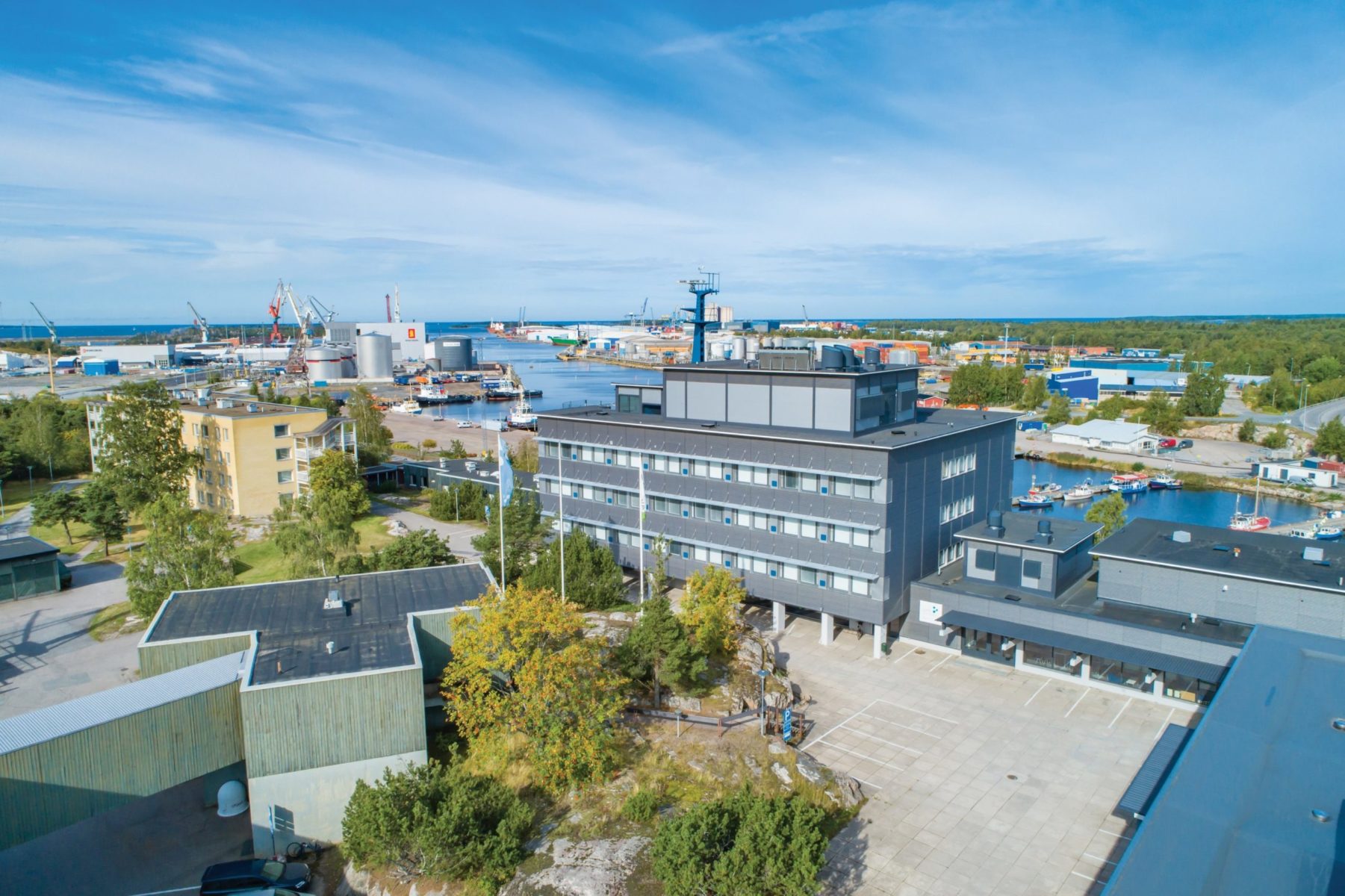 courses
Bachelor Courses in English
Business, Logistics, Maritime Management. Students taking a full load of courses register for 24-30 ECTS units of credit (12-15 credit hours). To view courses taught in English, click here.
Third- and fourth-year students are preferred at all campuses. Lower-level students may be accepted on a case-by-case basis.
Master Courses in English
Business and Maritime Management. Master-level courses are mainly offered online; therefore, it is recommended that exchange students enroll in a mixture of bachelor and master-level courses so that they may have some face-to-face courses.
The Business Management and Entrepreneurship (MSc) program, with its blended learning approach, enables combining work and study with flexibility. The program develops the competences needed in strategic management and in developing business operations, focusing on small and medium-sized enterprises and especially on their international business activities. Master-level students may also participate the most advanced courses in bachelor programs. There are a few contact lesson days per semester.
Language Courses
An Introduction to Finnish Language and Culture course is available for both undergraduate and graduate students. Students are encouraged to enroll in this course, which runs parallel with other studies.
academics
Orientation
All international students are assigned a student tutor following the formal orientation program.  Detailed practical information is available online.
Internships
Internships can be difficult to find, but if available, they require a minimum commitment of 20-40 hours per week for 10 weeks. Academic credit of 1.5 ECTS units (.75 semester credit hours) can generally be granted.
Students with Disabilities
Generally, classrooms and accommodations are handicapped accessible at all SAMK locations. Shopping and leisure activities are typically accessible as well. Resources for students with learning disabilities are not available. Students with disabilities should advise SAMK of any special needs as soon as the admissions process begins.
Grades & Transcripts
SAMK uses the Finnish 0 to 5 point grading system as follows:
| | | | |
| --- | --- | --- | --- |
| K5 | Kiitettava | A | Excellent |
| H4 | Hyva | B | Very Good |
| H3 | Hyva | C | Good |
| T2 | Tyydyttava | D | Satisfactory |
| T1 | Tyydyttava | E | Sufficient |
| I | Hylatty | F | Fail |
T1 is the minimum passing grade.  Transcripts will show the Finnish grade and the equivalent ECTS grade.  The International Office automatically sends an official transcript to your home university at no cost once the information is available.  For additional details on transfer of credits, please refer to the Student Guidebook.
fees
Health Insurance
Health insurance is strongly recommended and should be purchased prior to arrival.
Textbooks
Typically no cost. (If a book is needed, it is usually 30-40 EUR each.)
visas
Students planning to stay in Finland for more than three months must apply for a residence permit prior to entering Finland.
video
logistics
Housing
Single or shared dormitories. Generally, furnished housing includes kitchen facilities and private bath, with laundry facilities available. Bed and bath linens are not provided. Dormitories do not have restaurants or meal service. The total estimated cost, including transportation, leisure, and personal expenses, is approximately 500-720 EUR per month.
Meals
A campus restaurant offers snacks and lunch from 8:00 a.m. to late afternoon, with lunch costing 3-4 EUR.
Transportation
The nearest airport is in Pori (POR), which requires a connection in Helsinki (HEL).  You may obtain better schedules and fares traveling via Stockholm or Copenhagen into Turku (TKU), which is 55 miles south.  There is frequent bus service to Pori and Turku with connections to points beyond.  When flying to Helsinki, you may want to take a train or bus to Rauma.
A bus service is available within Rauma, but most students walk or use bicycles for local transportation in these towns.
community
Entertainment
Old Rauma and the nearby area serve as the major business center with a variety of shops, restaurants, bars, and cafes. Various events throughout the year celebrate lace-making, wine culture, blues music and film. A range of sport and leisure activities are available, including inexpensive municipal indoor ice skating and a swimming pool. A nearby archipelago offers access to the sea, beaches, swimming, and fishing. Farm holidays, camping, and riding are other popular activities. Various student organizations are also responsible for social events.
Shopping
Rauma offers a variety of small shops and stores in Old Rauma, which is within walking distance of campus.
Climate
Average temperatures in summer range from 55ºF to 85ºF, and summer is characterized by long days.  Winter temperatures range from 5ºF to 30ºF, with snow possible from November to April.  Winter brings shorter days but no periods of 24 hour "twilight."