overview
Hasselt is the capital of the Belgian province of Limburg.  It is located 45 miles east of Brussels, in the Maas-Rhine region.  Established in the 7th century, it did not receive its current name, which refers to hazel wood trees, until 1165.  The city came under the rule of the Prince-Diocese of Liege in 1366 and became a French territory in 1794.  After Napoleon's defeat, Hasselt became part of Holland; it finally became part of Belgium in 1830.  Hasselt is a regional commercial center and is known for the production of genever, a gin flavored with juniper berries.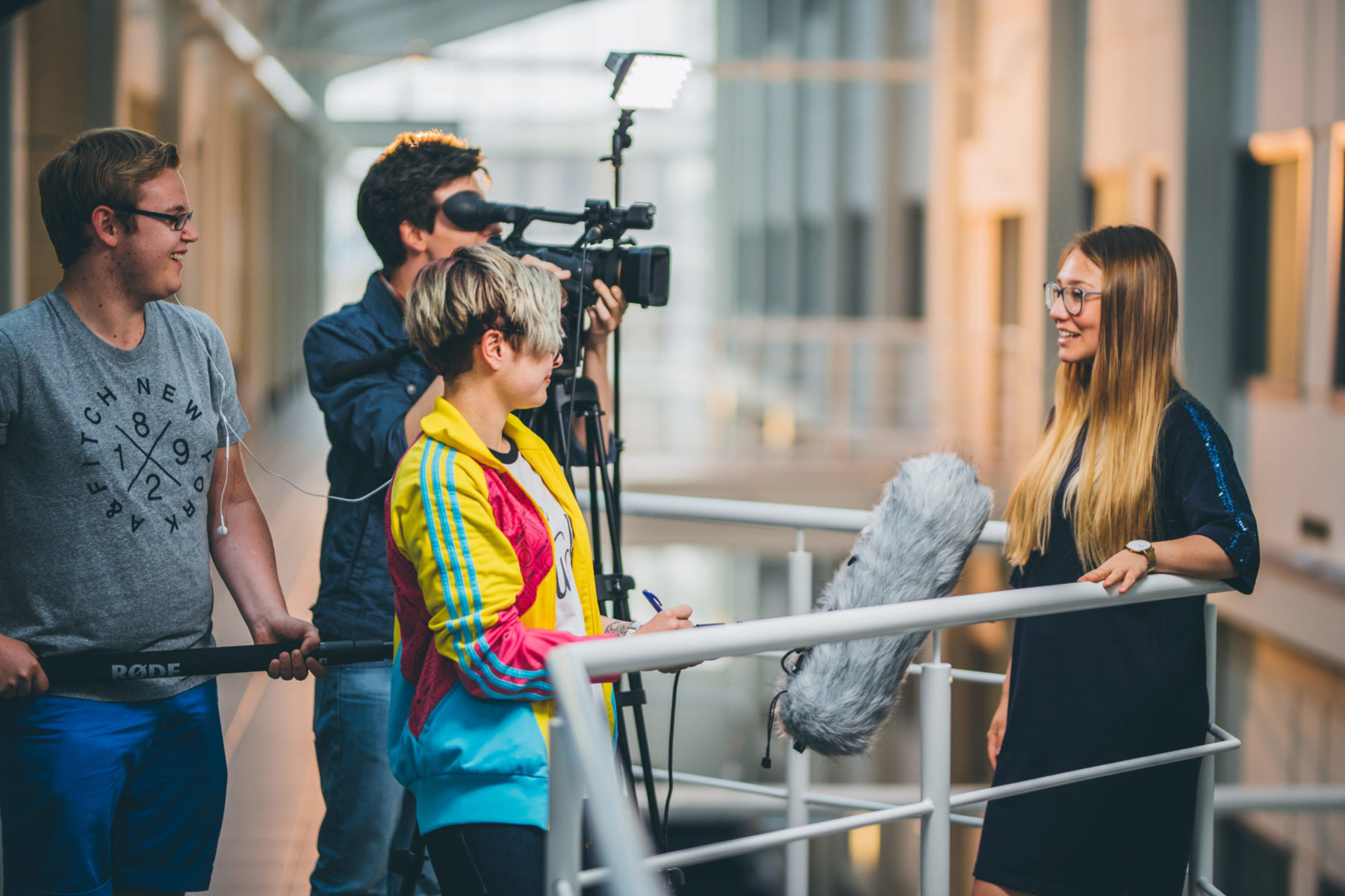 courses
Bachelor Courses in English

Business, Communication Management & Journalism, Digital Artificial Intelligence, Healthcare, Pop & Rock Music, Teacher Education, Social Work, Tourism, and Visual Arts.  Students typically enroll in 30 ECTS units of credit (15 credit hours) per semester.  (Courses in the following fields are taught in Dutch but tutoring and literature is in English: electronics-ICT, construction, biotechnology & green management, and electromechanics.)  For information about courses in English, click here.
Fine arts, visual arts, and music students:  The Magellan placement is conditional, pending the evaluation of your portfolio and PXL application and the final admissions decision from PXL.
NOTE: Exams cannot be taken early or proctored at home; therefore, it is recommended to study at PXL in the spring term or full academic year only if the fall term's exams conflict with the start of the spring term at home.
Master Courses in English
Master-level students are not able to be accepted.
Language Courses
Language courses are offered and encouraged to help you get better acquainted with the social and cultural life.
academics
Accreditations
Click here for details.
Orientation
Orientation is usually held at the start of the semester.
Internships
Unpaid on- and off-campus internships can usually be arranged in the area of healthcare.
Part-time Employment
Not possible
Students with Disabilities
PXL is generally able to accommodate a student with a physical or learning disability.  Questions can be sent to PXL Student Services.
Grades & Transcripts
PXL uses the ECTS grading and credit system which consists of letter grades from "A" to "F," with "E" being the minimum passing grade.
Students MUST request a transcript for their work as exchange students at PXL.  For additional details on transfer of credits, please refer to the Student Guidebook.
fees
Health Insurance
Health insurance is mandatory and must be arranged prior to departure. Students must bring proof of coverage.
visas
Students planning to study in Belgium for longer than three months must obtain a student visa prior to arrival.
video
logistics
Housing
Off-campus apartment/student residence.  PXL does not operate student residences.  All international students must rent a room from a private landlord.  Students generally rent a room (or "kot") in a student house/building shared with 5-60 students.  Rooms are usually furnished; bed linens and kitchen utensils are not provided.  Each room has a private sink.  Kitchen and shower may be shared or individual.  Internet access is widely available in private student accommodations.  The average rent is approximately 360 EUR per month, including utilities. For an apartment or studio, you can expect to pay approximately 480 EUR per month. Students are required to pay a deposit of 2 months' rent in advance.
There is an up-to-date online database of rooms from landlords who use the official tenancy agreement (with PXL logo). If you use this official tenancy agreement, in case of a discord between tenant and landlord, someone from the PXL social service acts as an intermediary. You can check the sub-renting list for  a list of rooms that are available during part of the academic year because the student-tenant is temporarily abroad.  You can also search outside of this database (Google for 'studentenkamer Hasselt' or 'kot Hasselt'). However, be vigilant of fraudulent activities while searching on the private market!
Be aware that it can be challenging to find a room for only the fall semester since most landlords will prefer students that rent a room for a full year. However, do not let that discourage you. Later in summer, landlords are usually more willing to rent for shorter periods.
Meals
Meals may be prepared in the housing's shared kitchen, which generally has a microwave, oven, and refrigerator.  On campus, there is a restaurant, cafeteria, and sandwich shop with typical meal costs of 4-6 EUR.
Transportation

The nearest international airport is Brussels (BRU), which has reasonably convenient train connections to Hasselt.
For bus transportation within Hasselt and to the campus in Diepenbeek, students can buy a campus pass for 25 EUR per year.  You may wish to rent a bicycle once you are settled.
community
Entertainment
Belgium is noted for its variety and quality of beer; fruit beers are considered a specialty.  The Genever Museum with its operating distillery can be visited, as well as many other museums.  Hasselt is known as a fashion capital, and its Fashion Museum houses clothing from the 18th century.  The city is also host to the largest Japanese garden in Europe with over 200 cherry trees.  Sport activities include swimming, ice skating, golf, private sport clubs, and climbing walls.  The ring road around the old city has been converted to a pedestrian walkway for hiking and cycling.  Other major European cities can easily be visited on weekend trips by train.  In addition, PXL offers students a free membership to the European Student Network (ESN).  ESN organizes various activities and city trips.  This is an excellent way to get acquainted with local students as well as other visiting international students.  More information on studying in Flanders is available.
Shopping
The old city center is home to boutiques, specialty shops, cafes, and bars.  Grote Markt is the main square and center of commercial activity in Hasselt.  Much of the old city is a pedestrian zone, providing a relaxing shopping and recreational environment.  Shops are typically closed on Sundays.
Climate
Hasselt has a mild, temperate climate with precipitation distributed throughout the year.  On average, low temperatures during the winter are typically 32ºF, while high temperatures during the winter are typically 42ºF, with snow likely.  Summer temperatures average 70ºF for highs and 50ºF for lows.