overview
Aberdeen is a place of blue sky, clean air, and wide-open spaces. The city began in the late 19thcentury when the railroads were built through Dakota Territory, and it grew into a strong agricultural center that has now diversified into manufacturing and service.  Aberdeen combines the traditional Midwestern hospitality with the progressiveness of a metropolitan area to create a safe and friendly environment.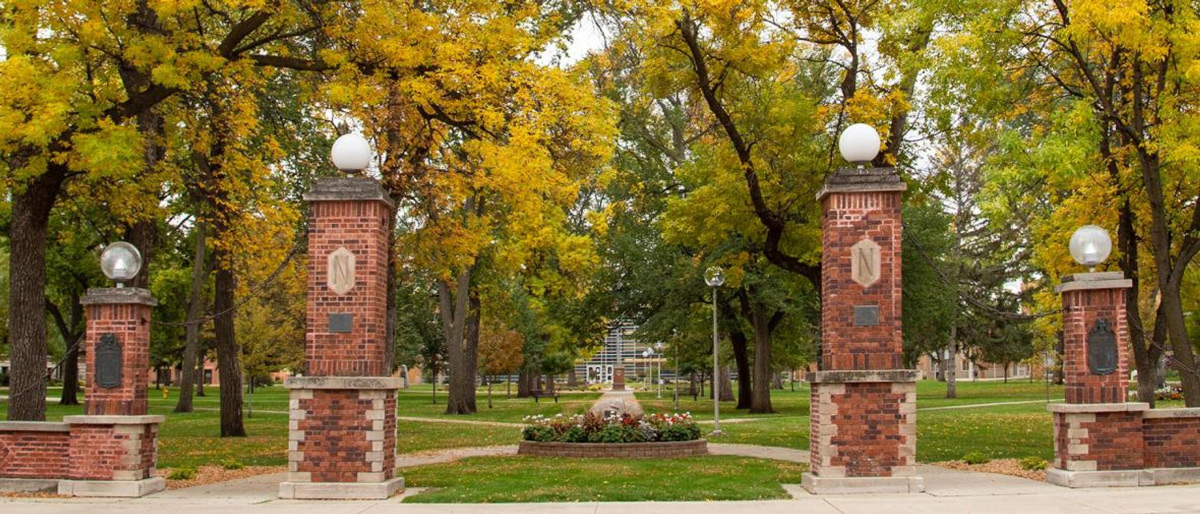 courses
Bachelor Courses in English

Business, Arts & Sciences, Fine Arts, Education, and Liberal Arts.  You will typically enroll in 12-15 credit hours, which represents 4-5 courses, each meeting 3 hours per week.  For a list of available courses, click here.
Master Courses in English
Master-level students are not able to be accepted.
Thesis/Project Work
Not possible
academics
Accreditations
Northern State's accreditations are available online.
Exchange Student Application
Once approved for study at NSU by Magellan, you should complete the NSU Exchange Student Application.  This should be returned with the additional required documents (e.g., declaration of finances, immunization form) so that your letter of acceptance and official documentation can be issued.
Orientation
There is an orientation for international students that lasts for a few days and deals with issues such as registration, health and safety, residence halls, health insurance, immigration rules, and other issues that are relevant to international students.  Following this orientation, exchange students then attend the freshmen orientation that is held immediately prior to the beginning of classes.
Internships
Not possible
Part-time Employment
There are limited part-time employment opportunities for exchange students.  When eligible for positions on-campus, students work up to 20 hours per week.  These positions are typically found in different departments located across campus and include positions such as food service worker, research assistant, and student assistant (general office duties).  Pay typically starts at $11 per hour.
Students with Disabilities
Information is available online.
Grades & Transcripts
NSU uses a four point/letter grade evaluation system.  Students must sign a release form authorizing the International Office to obtain an official transcript at the end of each semester.  Transcripts will be sent directly to the home university coordinator.  For additional details on transfer of credits, please refer to the Student Guidebook.
fees
Health Insurance
All exchange students must purchase health insurance from an insurance provider designated by NSU.  The approximate fee is $450 for the semester, depending on age and insurance package.
International Student Fee
$150, payable upon arrival.  This is a one-time fee that is used to cover the expenses associated with corresponding, reviewing, processing, and updating the necessary information and paperwork associated with international students.
Textbooks
Approximately $500-700 per semester
Official Transcript
$9.  This fee should be paid prior to returning home, in addition to signing a release form authorizing the International Office to obtain an official transcript at the end of each semester.
Immunizations
Students must provide an immunization form confirming two measles, mumps, and rubella (MMR) immunizations OR immune titers (Rubeola, Mumps, and Rubella) prior to arrival in the United States.
visas
All non-US citizens are required to obtain either an F-1 or J-1 visa to study in the United States. If approved to study at NSU, you will apply for the F-1 visa.
video
logistics
Housing
Shared residence hall.  NSU has five on-campus residence halls.  Exchange students must live in a university residence hall and may choose a double room for approximately $1,970/semester; a single room for approximately $2,500/semester; a suite double for approximately $2,650/semester; or a suite single for approximately $3,300/semester.  Internet access is provided free of charge (you must provide your own telephone). Each residence hall has its own laundry facilities.
Meals
A meal plan is mandatory for all students living in the residence halls.  International exchange students are automatically enrolled in the "Wolf All Flex" plan for approximately $1,500; this is the least expensive option for exchange students. There are also fast food and other restaurants available in the community.
Transportation

You can fly into Aberdeen Regional Airport (ABR) with a connection in Minneapolis/St. Paul, Minnesota (MSP).
Aberdeen has a pay-per-ride shuttle service, Lyft ride share, and inter-city bus service.
community
Entertainment
There are more than 100 clubs and activity groups available.  Extracurricular activities include a wide variety of entertainment and cultural events weekly.  Among student organizations there are social and professional groups, community service and faith-based groups, student-run publications and campus government.  Northern's campus has a fitness center, a basketball court, an indoor swimming pool, an indoor track, a strength and conditioning room, tennis courts, softball fields, a golf simulator, a yoga studio/dance studio, and soccer fields. There is also a new, state-of-the-art American football stadium. The university is within walking distance to many restaurants, coffee shops, stores and attractions. Nearby, there is the Moccasin Creek baseball field, a skateboard park, an aquatic center, a cinema, Aberdeen Wings Hockey, bike trails, and community recreation areas.  There is a thriving arts community highlighted by the historic Capitol Theater, Aberdeen Recreation & Cultural Ceneter, and Dacotah Prairie Museum located in downtown Aberdeen.  In addition, a golf course, stock car races, summer concerts, the Brown County Fair (August), mini-golf, roller skating, bowling, and go-carts are available.   To learn more about NSU, Aberdeen, and South Dakota, watch these videos: Aberdeen and South Dakota.
Shopping
Aberdeen offers a shopping mall, many unique boutiques, and discount chain stores.  The university is also within walking distance of grocery stores, convenience stores, and the downtown shopping district.
Climate

Summer weather is typically warm, with temperatures sometimes reaching 38°C; winter brings snow and ice, and temperatures can reach -40°C.