overview
New Concord is a village located in Muskingum County in Ohio. Located within 1 hour of Columbus, 2 hours of Cleveland and 2 hours of Pittsburgh, New Concord and the surrounding area offers a variety of outdoor activities and a welcoming environment, along with concerts, shows, sports, shopping and more!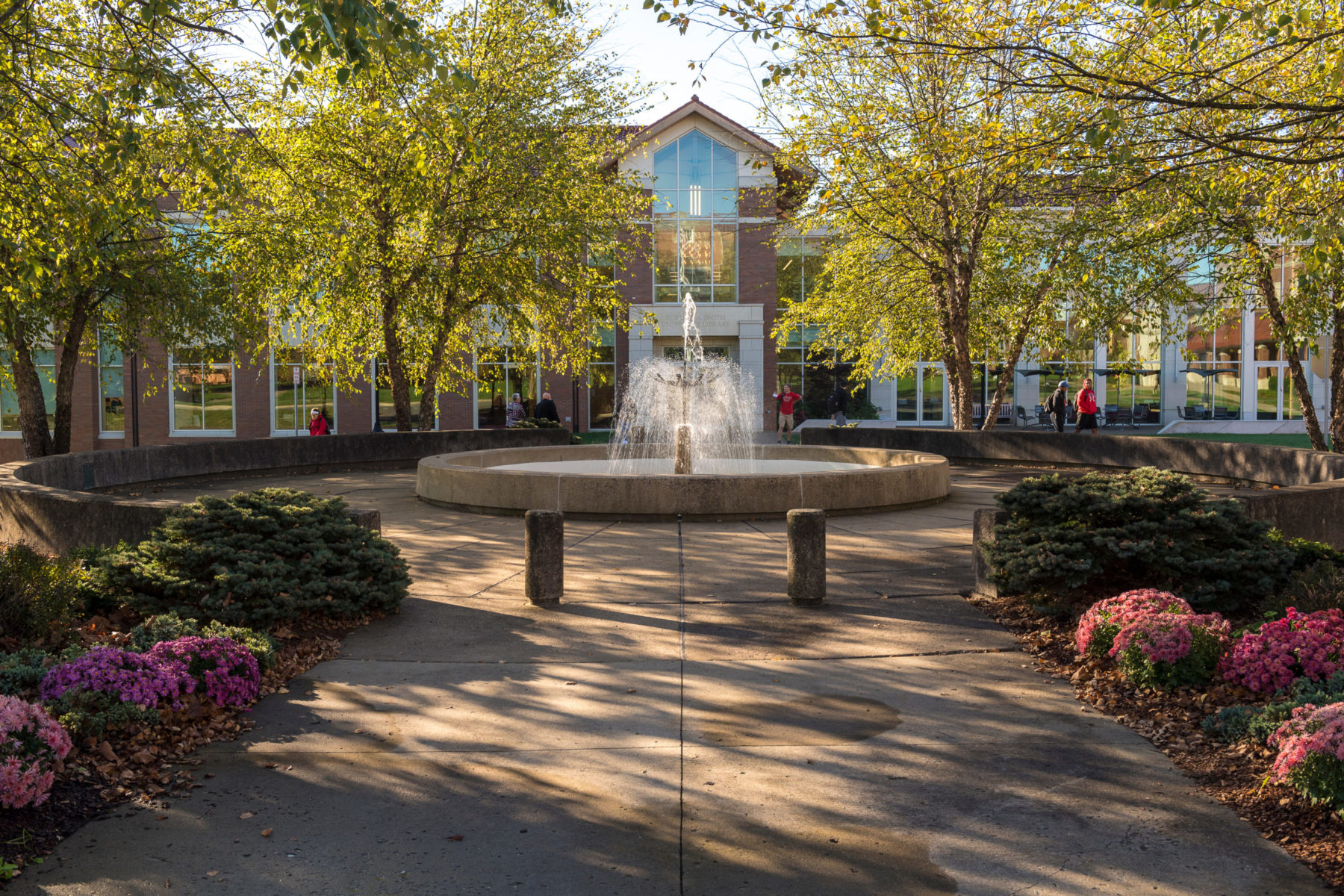 courses
Bachelor Courses in English
Humanities, Social Sciences, Physical and Natural Sciences, Pre-Professional Studies.   Students taking a full course load normally register for 12-15 semester credit hours, which represents 4-5 courses each meeting 3 hours per week.  For course information, click here.
Note: Visa regulations restrict enrollment in online-courses.
Master Courses in English
Master-level students are not able to be accepted.
Thesis/Final Project Work
Bachelor-level students may work on their thesis or final project while studying at Muskingum; however, the university cannot grant credit or arrange a faculty advisor. The student must work with their faculty advisor at home as well as maintain at least 12 hours (24 ECTS) of courses at Muskingum.
academics
Accreditations
The university holds a variety of accreditations.
Orientation
Orientation is held approximately 10 days before the start of classes. Orientation is a mixture of adjustment to campus, information sessions and fun activities. More information is available in the International Student Handbook.
Internships
Though placements cannot be guaranteed, paid and unpaid on- and off-campus internships can sometimes be arranged. The most common type is for language assistants.  Off-campus internships are only available to those who have been on campus for 9 months prior to beginning, while on-campus internships may begin the first week of classes (must be approved). Internships typically require a minimum commitment of 3-20 hours per week.  Depending on the duration, academic credit of 1-6 semester credit hours (3-12 ECTS units) can generally be granted.
Part-Time Employment
Part-time employment is allowed but is difficult to arrange since most jobs are filled the semester before. If available, the wage is $10.10 per hour.
Students with Disabilities
Information is available online.
Grades & Transcripts
The university uses a four point/letter grade evaluation system.  For additional details on transfer of credits, please refer to the Student Guidebook.
fees
Health Insurance
Health insurance must be purchased through the university. The cost is approximately $650 per semester.
International Student Orientation Fee
$100.  This provides for orientation and activities upon arrival.
Textbooks
$290 per semester
Official Transcript
$0 for the first transcript, which is automatically sent to the home university.
visas
All non-US citizens are required to obtain either an F-1 or J-1 visa to study in the United States.
logistics
Housing
On-campus dormitory.  Students generally stay in a double room with air conditioning in an on-campus dormitory, such as Finney, Kelley or Patton Hall. Many international students live in a hall that has a kitchen on each floor (e.g., Finney Hall) and shared common lounge spaces.  On-campus housing with some meals is approximately $6,275 per semester; laundry is $86 per semester.
Meals
A meal plan is included in the dormitory housing cost.
Transportation
Fly into Columbus International Airport (CMH). Airport shuttles are provided on select days. Private shuttles are more expensive.
International Programs provides some local transportation, including rides to the local bus stations.
community
Entertainment
There are many activities, both social and recreational, to do on campus. The International Student Services Office, the World Vision Organization, and the International House all provide culture-based programs throughout the year. Trips to nearby cities for shopping and sightseeing are also organized. Outdoor activities like rock climbing, white water rafting, snow skiing, hiking and camping are popular with students.  You can also play racquetball or use the weight and workout facilities in the Recreation Center, swim in the John Glenn gymnasium, play tennis or use the all-weather track.  In addition, there are many things to see and do in the area, including seeing movies, bowling, attending plays, and more.
Shopping
There are some shops in New Concord. Nearby Zanesville has a shopping mall and a variety of other shops as well as movies theaters and more.
Climate
The average temperature in New Concord during the summer is 29 ºC, while the average temperature during the winter is 2 ºC. Precipitation is possible throughout the year.