overview
Morehead State University is located in the foothills of the Daniel Boone National Forest and the Appalachian Mountains in Rowan County, Kentucky. Given its location, it's not surprising that there is a wealth of outdoor activities possible, from hiking, biking and trail running to kayaking, paddleboarding and swimming. With a small-town feel, Morehead is a welcoming community surrounded by beautiful natural attractions and vibrant activities.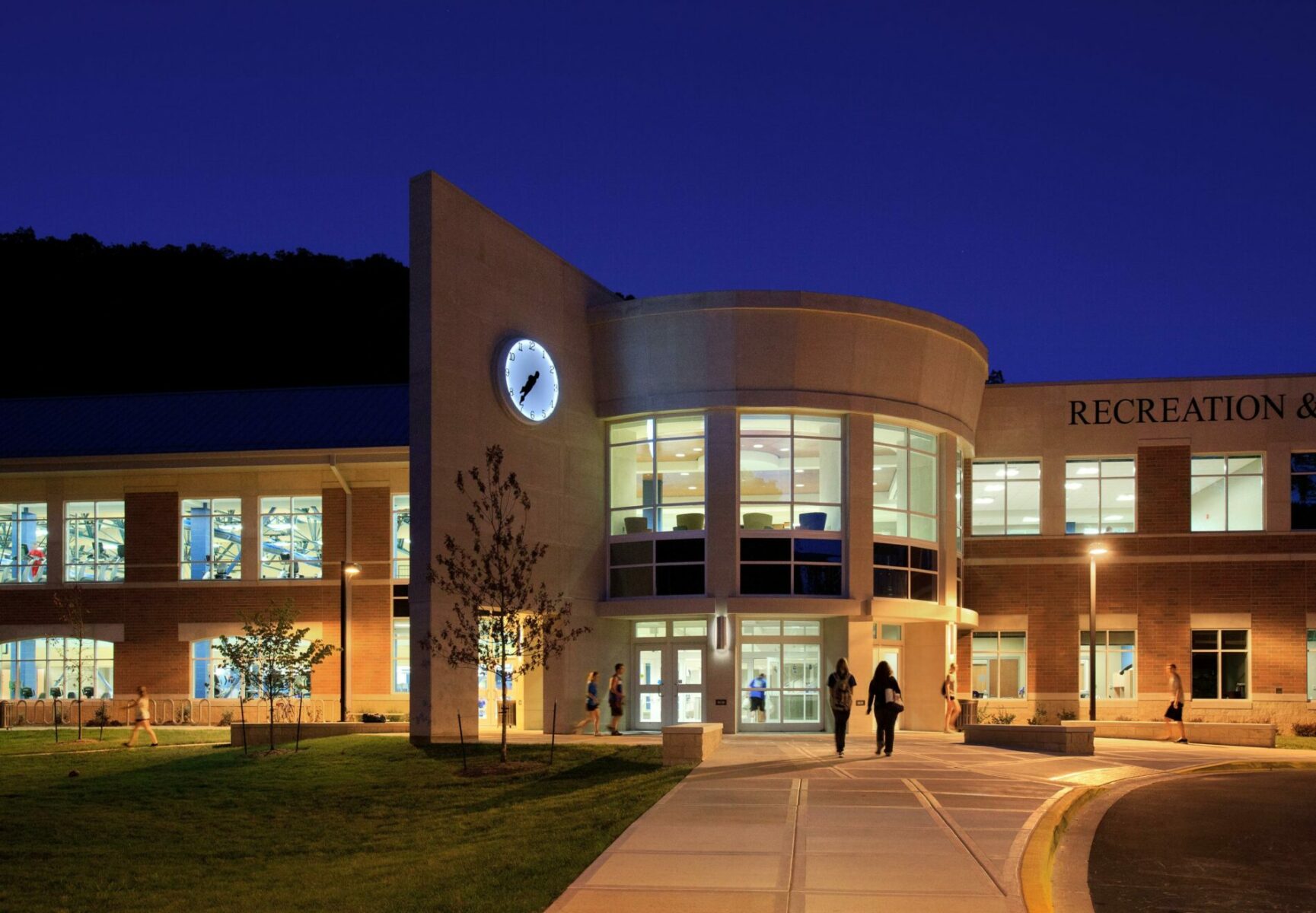 courses
Bachelor Courses in English
Business & Technology, Communication & Media, Creative Arts, Humanities & Social Sciences, Science.   Students taking a full course load normally register for 12-15 semester credit hours, which represents 4-5 courses each meeting 3 hours per week.  For course information, click here.
Note: Enrollment in Space Systems Engineering courses is not possible.
Note: Visa regulations restrict enrollment in online-courses.
Master Courses in English
Art; Biology; Engineering and Technology Management; Music; Psychology; and Public Administration. There are a variety of specializations within these fields: Master of Arts in Art, concentrations in (a) Art Education, (b) Graphic Design, and (c) Studio Art; Master of Public Administration, concentrations in (a) Security Studies, Intelligence and Theory, (b) Economic Development and Intergovernmental Management, (c) Counseling and Addiction Services Management, and (d) Public Affairs Communication; Master of Music, concentrations in (a) Music Education and (b) Performance; Master of Science in Biology, concentrations in (a) General Biology and (b) Regional Analysis and Public Policy; Master of Science in Engineering and Technology Management, concentrations in (a) Engineering and Technology Management and (b) Information Systems and Analytics; and Master of Science in Psychology, concentrations in (a) Clinical Psychology and (b) Counseling Psychology.  Master-level exchange students must enroll in 6 semester credit hours (12 ECTS). For course information, click here.
Note: Visa regulations restrict enrollment in online-courses.
Thesis/Final Project Work
Bachelor- or master-level students may work on their thesis or final project while studying at MSU, subject to availability of faculty and case by case discussion. The university will try to arrange a faculty advisor, if desired.  No credit will be granted.  Students must maintain their status as full-time students while working on their thesis/project work.
academics
Accreditations
The university holds a variety of accreditations, including AACSB.
Orientation
Orientation is a one-day event prior to the start of the semester.
Internships
Though placements cannot be guaranteed, unpaid on- and off-campus internships can usually be arranged, depending on the field of study.  Internships typically require a minimum commitment of 5-20 hours per week for 16 weeks.  Depending on the duration and type, academic credit of 1-9 semester credit hours (2-18 ECTS units) can generally be granted. A work visa must be attached to the student visa.
Part-Time Employment
Part-time employment is allowed with authorization from the International Office and a work permit attached to the student visa.
Students with Disabilities
Information is available online.
Grades & Transcripts
The university uses a four point/letter grade evaluation system.  For additional details on transfer of credits, please refer to the Student Guidebook.
fees
Health Insurance
Health insurance can be arranged privately or be purchased through the university.
Recreation Center Fee
$100. This provides students with use of the center, including the pool, fitness classes and fitness equipment
Other Fees, if applicable
Depending on course selection, some other fees may apply, such as a lab fee, facilities fee, or private music instructor fee.
Textbooks
$400-700, depending on courses.
visas
All non-US citizens are required to obtain either an F-1 or J-1 visa to study in the United States.
logistics
Housing
On-campus apartment suites or off-campus apartments.  On-campus housing ranges from approximately $1,600-2,700 per semester.  Off-campus, private homes and apartments are generally available within walking distance to campus; prices range for $450-800 per month.
Meals
An optional meal plan may be purchased for approximately $100-2,200 per semester.
Transportation
Fly into Lexington, Kentucky; or Cincinnati, Ohio. Airport pick-up may be possible upon request.
There is a local bus service available within Morehead.
community
Entertainment
Morehead State offers weekly campus events as well as off-campus group activities. There are a variety of student organizations/clubs which participants may explore. In addition, the MSU recreation center offers gym equipment, group fitness classes, swimming and intramural sports; you can also sign up for outdoor trips, take workshops on various survival skills, and rent camping/hiking equipment, or kayaks and paddleboards for Eagle Lake, Eastern Kentucky's largest lake. A variety of outdoor activities, such as hiking, biking and water sports, is possible, along with shopping venues, a movie theatre, city events and more!
Shopping
A variety of food and retail outlets is available on campus and throughout the town. Most businesses are open from 9am – 5pm Monday to Friday.  Larger shopping outlets are open during the evenings and/or weekend.
Climate
The average temperature during the summer is 30 ºC, while the average temperature during the winter is 3 ºC. Precipitation is possible throughout the year.