overview
Nestled on a picturesque 500-acre campus in historic St. Charles, Missouri, Lindenwood University offers an idyllic setting for both academic pursuits and extracurricular activities. With state-of-the-art facilities, including modern classrooms, cutting-edge laboratories, and world-class sports complexes, you'll have access to the resources you need to excel in your chosen field.  With over 100 student organizations and clubs, including academic, cultural, and recreational groups, there are endless opportunities to explore your interests, develop leadership skills, and make lasting connections.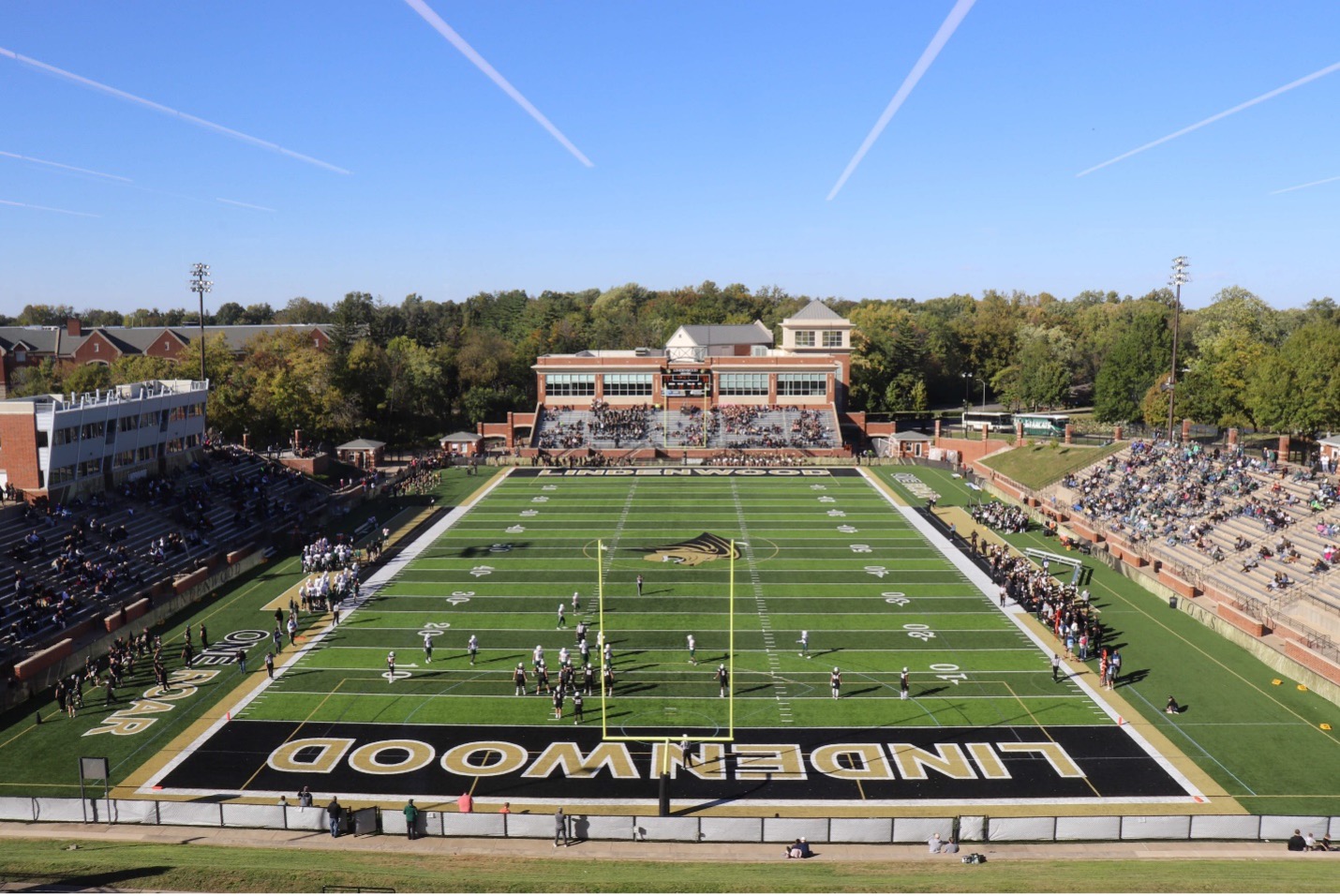 courses
Bachelor Courses in English

Arts, Media and Communications; Business and Entrepreneurship; Education; Humanities; Health Sciences; and Sciences. Students taking a full course load normally register for 12-15 credit hours, which represents 4-5 courses each meeting 3 hours per week.  Course information can be found here.
Master Courses in English
Master-level students can participate for one semester.  Students may enroll in 6-9 credit hours, which represents 2-3 courses each meeting 3 hours per week.  Course information can be found here.
Thesis/Project Work
Not possible
academics
Accreditations
Information is available online.
Orientation
Orientation is an immersive experience including informative sessions, campus tours, and engaging activities that gives students the opportunity to become familiar with academic programs, campus services, and student involvement opportunities.
Internships
Not possible
Part-time Employment
Students are generally able to apply for part-time employment on campus in food service, IT customer service, and/or office/clerical work.
Students with Disabilities
Information is available online.
Grades & Transcripts
The university uses a four point/letter grade evaluation system.  Transcripts are generally available two weeks after the semester concludes; exchange students must request a copy of their transcript. For additional details on transfer of credits, please refer to the Student Guidebook.
fees
Health Insurance
Student health insurance is required for all incoming international students at a rate of approximately $957 per semester. More information can be found here.
Textbooks
$500-$800 (estimated)
visas
All non-US citizens are required to obtain either an F-1 or J-1 visa to study in the United States.
video
logistics
Housing
On-campus residence halls or houses. All exchange students are required to live on campus; a variety of traditional and non-traditional units are available.  As of fall 2023, prices start at $5,100.
Meals
The following meal plans are available as part of your room and board: 19 meals per week + $100 Dining Dollars; 15 meals per week + $250 Dining Dollars; or 10 meals per week + $350 Dining Dollars.  Dining dollars are accepted at all dining locations through campus.
Transportation

Fly into St. Louis, Missouri (STL). Pick-up from the airport can be arranged with the Lindenwood Global Mobility Office.
community
Entertainment
Nestled on the banks of the majestic Missouri River, St. Charles is a captivating small city that seamlessly blends historic charm with modern amenities. Offering a rich tapestry of entertainment, shopping, and cultural activities, St. Charles provides a vibrant and engaging experience.  Leisure venues include movie theatres, live theatre, bowling, bars with local entertainment, casinos, museums, concerts and more. St. Charles' historic Main Street is a haven for entertainment, boasting a variety of lively festivals, outdoor concerts, and art shows throughout the year. The university offers captivating theatrical productions, art exhibitions, and musical performances. In addition, it has a recreation center which offers indoor basketball courts; a gymnasium for indoor soccer, handball, and basketball; a running track; cardio equipment and weights; and group exercise classes.  Students can join any of over 100 student clubs, participate in sports, attend movie nights or speaker series events, and participate in off-campus activities, such as shopping, dining, concerts, movies, theatre, and more.  Nearby St. Louis also offers professional sporting events, museums, attractions like the Gateway Arch, concerts, historical attractions, performance arts, and more.
Shopping
The campus is located near the riverfront, home to historic Main Street, small shops and restaurants.  Boutiques and shops are available in St. Charles, while a variety of shopping malls, outlet malls, and independent shops are available in the wider area.  Stores are typically open every day.
Climate

St. Charles has a warm, temperate climate.  Winter temperatures range from -3C to 10C with occasional snow or ice.  Summers are hot and humid with temperatures ranging from 20C to 35C.  Precipitation is possible throughout the year.