overview
In the heart of Central America, Costa Rica is a nation of inspiring people who have built the longest standing democracy in Latin America. This small territory that only encompasses 0.03% of the planet´s surface is home to nearly 5% of the Earth´s biodiversity. Costa Ricans pride themselves on their healthy, peaceful and sustainable lifestyle, which they call "Pura Vida". These words have become a true identifier for the nation´s vision and a welcoming message to all those ready to discover what Costa Rica has to offer.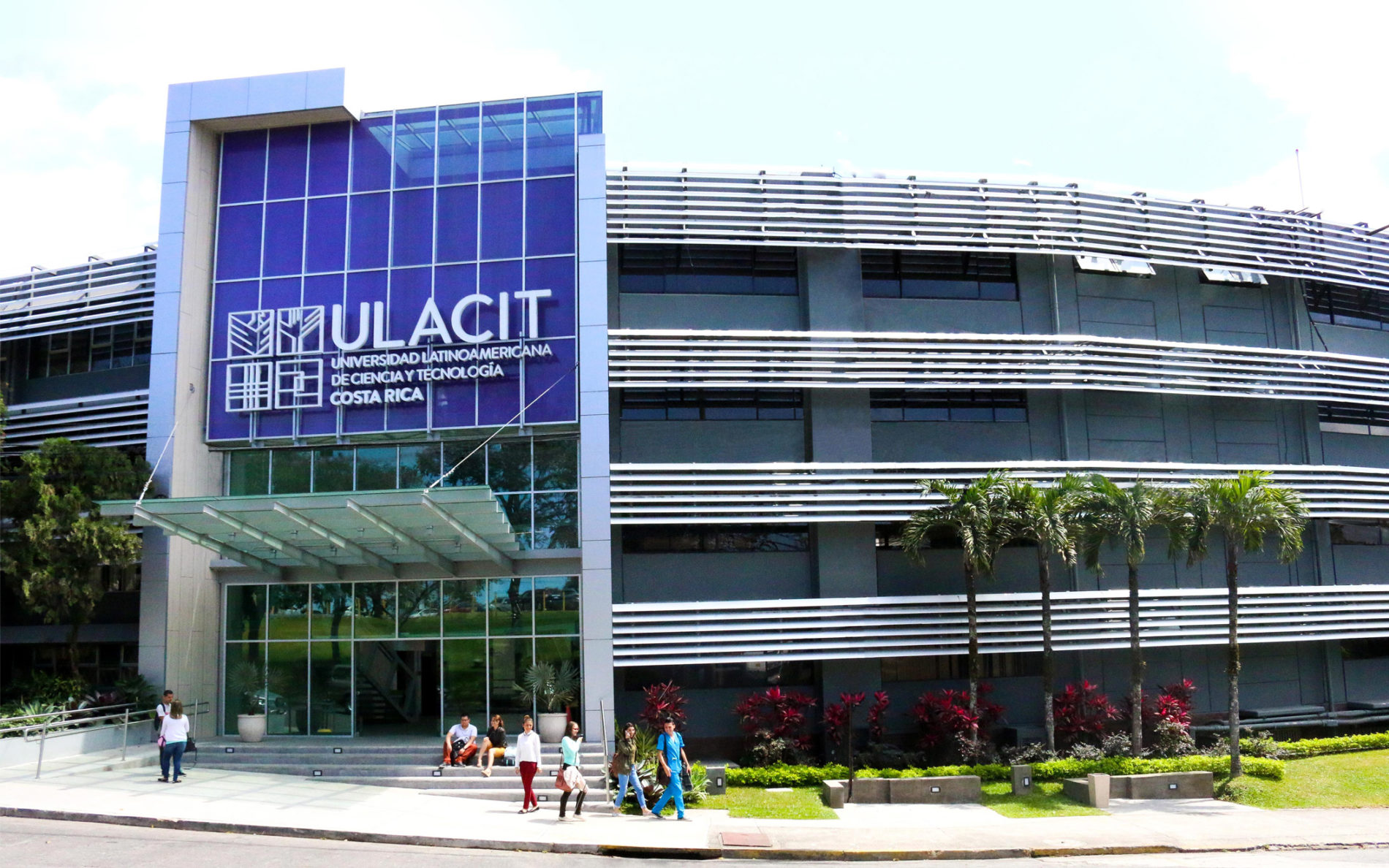 courses
Bachelor Courses in English

Business, General Education/Liberal Arts, and International Relations & Political Science. Students enroll in 4 courses worth the equivalent of 12 US credits/24 ECTS units; approximately 40% of courses are taught during the day, while the remaining are taught in the evening. To view the course offerings/descriptions, click here or here. Exchange students receive a tuition waiver for up to 5 courses.
It is recommended to have at least a basic level of Spanish fluency to help with daily life.  Enrollment in Spanish-taught courses is only possible with a minimum of B1 fluency; a Spanish language interview will be conducted prior to enrollment.
NOTE: If on-campus classes are not possible during the semester due to the pandemic, students can take online courses either from home or from Costa Rica.
Master Courses in English
Graduate courses are not taught in English. Graduate courses in Spanish are open to students who demonstrate a minimum of B1 fluency; a Spanish language interview will be conducted prior to enrollment.
Language Courses
ULACIT does not offer Spanish language courses as part of the exchange. However, ULACIT can offer a Spanish language course for a fee to students who want to improve their language proficiency as part of their exchange. Students can choose from semi-intensive and intensive.  Each course lasts 4 weeks, for a total of 40 and 60 hours, respectively, and it is equivalent to 6 ECTS/3 US credits or 8 ECTS/4 US credits, respectively. For further information, you can contact the Global Education Office.
academics
Accreditations
International Network for Quality Assurance Agencies in Higher Education (INQAAHE) through the National Accreditation System (SINAES)
Online Registration Process
After being approved for study at ULACIT, students must complete and submit the following forms: an application form (this form requests important information not included in the Magellan application), an Educational Cost Agreement, and a Course Enrollment form. The home school advisor should verify the completeness of the information and then send the 3-document package to the designated person at ULACIT. Once these documents are received, ULACIT will confirm the acceptance to both the student and the home school advisor. The following additional forms must be sent at least 30 days before the expected program start date: Immigration Status form, a Medical Insurance Verification form, an Image Rights Waiver, and a Housing Contract and Conditions document. The home school advisor should verify the completeness of the information and then send the 4-document package to the designated person at ULACIT.
Orientation
All international students are required to attend the welcome activities provided by the Global Education Office (GEO); activities are held a few days before the start of classes and during the first week at ULACIT.  All incoming students are required to purchase a welcome package (see "Fees" section). You can find more information in this guide and in the fact sheet.
Internships
Not possible as part of the exchange.  To learn about fee-based placement options, which would include a required fee-based Spanish course, please contact ULACIT for details.
Part-time Employment
Not possible
Students with Disabilities
ULACIT can generally accommodate a student with a physical or learning disability.  Typical student accommodations as well as shops and services in the community have somewhat limited accessibility.  Students with special requirements should inform ULACIT of their specific needs in advance.
Grades & Transcripts
ULACIT uses a grading system from 0 to 100, with a minimum passing grade of 70 (bachelor level) or 80 (master level). ULACIT's credit system is equivalent to that of the US. For additional details on transfer of credits, please refer to the Student Guidebook.
Transcripts are sent to the international office of the exchange student's home university by email; the original document is sent afterward by regular mail.  Please allow six weeks from the last day of class for the transcript to be ready and 9 weeks to be sent.
fees
Health Insurance
Students are required to provide proof of international health insurance to cover emergencies or accidents during the entire stay in Costa Rica.  Please note that international insurance usually has the patient pay for the treatment and then later be reimbursed.
Orientation Week and Welcome Package
$200.  All incoming students are required to purchase a welcome package that includes a New Student Orientation with the Global Education Office and other university departments as well as with local freshmen, a campus tour, Blackboard and IT training, city tour, tropical dance class, and a farewell activity.
University Fee & Registration
$300.  This fee provides for use of laboratories, study rooms, access to Blackboard and EBSCO, campus Wi-Fi, student ID, in-situ medical assistance in case of emergency on campus, and a dental cleaning and check-up.
Textbooks
ULACIT students will have access to digital books through the Blackboard platform.
visas
Student visas for Costa Rica are very time-consuming and the charges exceed $700 USD in fees. As an alternative, visitors from Europe, USA and Canada can enter without a visa and then leave the country for 72 hours to Bocas del Toro, Panamá, on a tour organized by the university while complying with migratory regulations. The cost for this excursion is less than the total cost of the student visa. Further information will be provided during your enrollment process.
video
logistics
Housing
Host family (other options may be approved). Exchange students are placed with carefully screened local host families prior to arrival. Accommodation with local families helps students improve their Spanish language proficiency and become familiarized with the life, traditions and the culture of the country. The semester cost is $3,000 (16 weeks), which includes airport pick-up, guided assistance on the public transportation and the route the student will be using to travel from home to ULACIT and back, a private bedroom, shared or private bathroom, 2 meals per day, use of the kitchen and laundry room, access keys to the house, linens once a week, laundry once a week, and Internet access.
Meals
Two meals per day are provided by the host family.  Dining services are also available at the ULACIT cafeteria and food trucks on campus.
Transportation

Fly to San Jose, Costa Rica (SJO).  Students should provide their flight information to ULACIT so that ULACIT can coordinate an airport pick-up with their host family.
community
Entertainment
ULACIT's campus is conveniently situated near public transportation, which runs throughout the city, and the main highway leading toward the Caribbean zone.  In addition to a privileged location within the city of San Jose, ULACIT's central location offers convenient access to the rest of the country.  A few hours' drive takes visitors to all of the top destinations in Costa Rica, such as Arenal Volcano, Monteverde Reserve, Manuel Antonio Park, several beaches, and more.  Transportation, such as buses, trains and charter flights, leave from San Jose to various locations daily.  There is also a wide variety of cafes, restaurants, clubs, and shops throughout San Jose.  Theatres offer cultural activities, such as plays and musicals, while numerous museums are available for entertainment.
Shopping
San Jose offers a variety of shopping malls, small shops, and markets. Most shops in the downtown area are open Monday through Saturday from 8:00 a.m. to 6:00 p.m.  Shopping malls have longer operating hours.
Climate
San Jose has a mild climate.  Average temperatures range between 15-30ºC (59-86ºF).  More than 90% of its annual rainfall (1,800 mm/70″) occurs in the rainy season from May to November.