overview
Prior to the mid 1800s, the area around Cleveland was a vast swamp teeming with insects and snakes, uninhabited by humans. As pioneers pushed westward, land was gradually cleared and drained, revealing fertile fields where cotton became the staple crop.  Today, Cleveland is listed #2 among the top 100 small towns in the United States and is noted for its down-home, friendly, southern hospitality. Agriculture is still important to the area, as well as its rich musical history. With its long history of blues music, Cleveland is home to one of two Grammy museums in the U.S.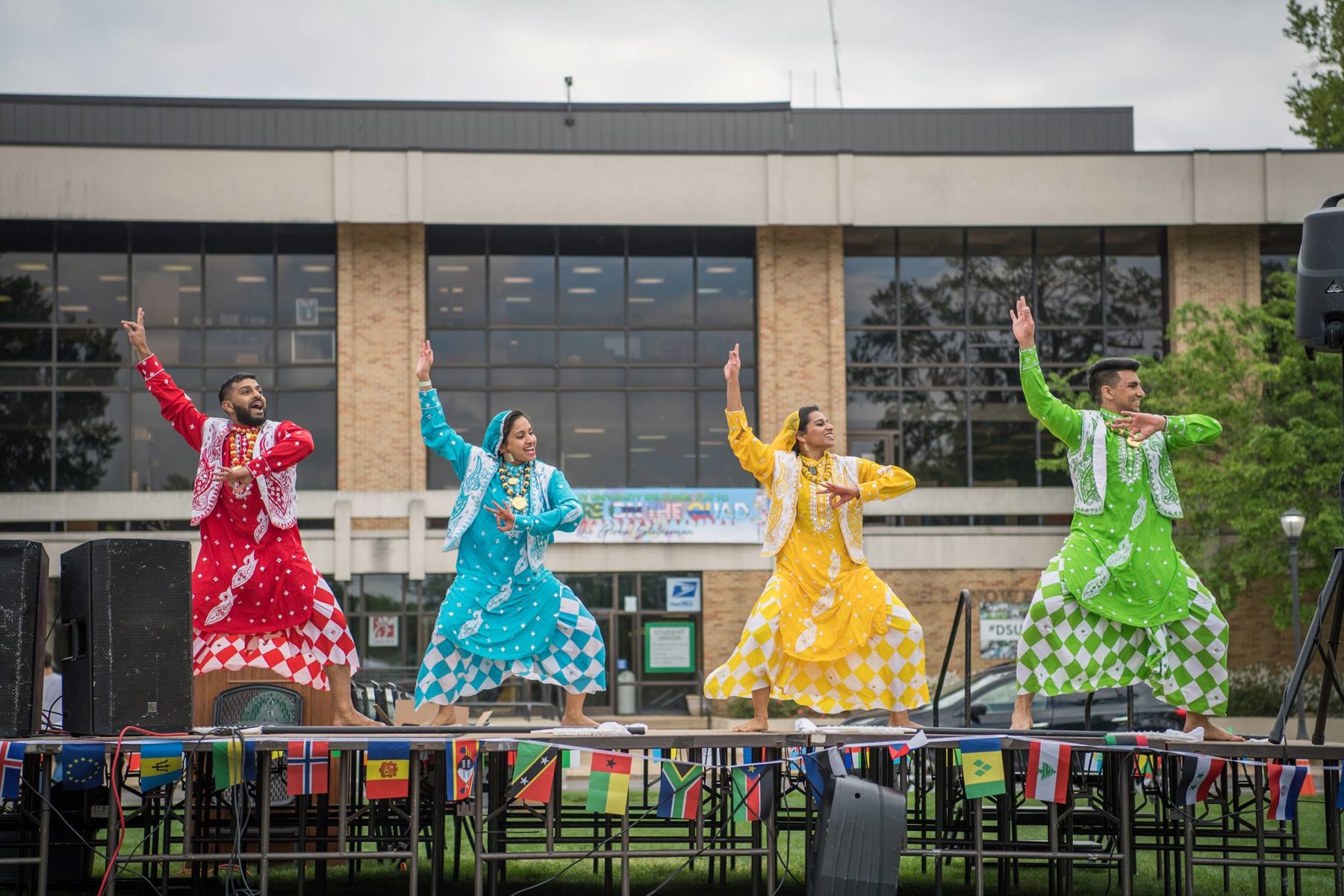 courses
Bachelor Courses in English

Business.  Arts & Sciences and Education may be possible upon request prior to the application deadline.  You must enroll in 12-15 credit hours, which represents 4-5 courses, each meeting 3 hours per week; you may not enroll in more than 15 credit hours. For class schedule information, click here.
Note:  exchanges within the nursing/healthcare department are not possible.
Master Courses in English
Business.  Approved students can attend for one semester, the academic year or the summer.  Students can typically choose master level courses or combine courses with research.  You must enroll in 9-12 credit hours, which represents 3-4 courses, each meeting 3 hours per week; you may not enroll in more than 12 credit hours. For class schedule information, click here.
Note:  Only traditional classes within the MBA program are available with the Magellan tuition waiver.  NOTE: Students may not enroll in any iMBA courses that are taught online.
Thesis/Project Work
Not possible
academics
Accreditations
Delta State's accreditations can be found online.
Orientation
All exchange students are required to attend an orientation, which is held the week prior to the first day of classes.
Internships
Not possible
Part-time Employment
Limited opportunities for part-time on-campus employment are available.  Students may work no more than 20 hours per week and are paid $7.25 per hour.  Clerical, computer lab, library, athletics, and foreign language tutoring positions are sometimes available.
Students with Disabilities
Information is available online.
Grades & Transcripts
Delta State University uses a four point/letter grade evaluation system.  For additional details on transfer of credits, please refer to the Student Guidebook.
Students must request a transcript for their work as exchange students at Delta State University.  Requests are usually processed the same day.
fees
Health Insurance
DSU-issued health insurance is required of all international and exchange students.  Coverage is provided through ISI Student Health Advantage and is approximately $700 per semester.
International Administrative Fee
$300. DSU requires all international students to pay an administrative fee at the beginning of each semester.  The fee is used to assist International Student Services with DSU van rentals, student events, international student materials, support staff, etc.  The fee is automatically posted to your student account and can be paid through MyDSU when paying insurance or other student fees.
Campus Improvement Fee
$60.  All students are required to pay this fee, which goes toward improving campus.
Housing Application Fee
$75.  Payable during the admissions process, this is required of all students staying in university housing during the exchange semester.  A room cannot be reserved until this fee is paid and processed.
First Year Seminar/Orientation Fee
$40.  All exchange and new students participate in this mandatory seminar, which introduces campus tools and resources to help students successfully complete their semester/courses.  This also include welcome and end-of-semester get-together events.
Official Transcript
$11, plus any requested delivery expenses.
I-20 Delivery Fee
Varies.  The I-20 will be shipped through UPS expedited mailing services upon acceptance to DSU.  The cost will be determined at the time of shipment.
Textbooks
Approximately $600
Medical Tests/Immunizations
$100 (approx.).  The MS Institutions of Higher Learning (IHL) requires that all first-semester new international students complete test screening for tuberculosis by a negative chest x-ray and IGRA (Interferon Gamma Release Assays) performed in the United States, upon arrival to university campus, and results be submitted to the university prior to the start of classes. International Student Services will coordinate the IHL TB testing for all first-semester international students during International Student Orientation.
visas
All non-US citizens are required to obtain either an F-1 or J-1 visa to study in the United States.  DSU requires students to have an F-1 visa.
video
logistics
Housing
Shared dormitory.  Visiting international students are housed in an on-campus dormitory.  The facilities are generally modern, comfortable double rooms with air conditioning.  It is possible to rent a microwave/refrigerator combination appliance.  Dormitories offer a laundry service and provide cable television. Students must provide their own bedding; DSU can assist students with purchasing this upon arrival.  On-campus housing is approximately $2,700 per semester and must be paid during the admissions process; a room cannot be reserved until the housing fee is paid.
Meals
You are required to purchase a meal plan since full kitchen facilities are not available in the dormitories.  A meal plan is approximately $1,900 per semester.
Transportation

Students should fly into Memphis, Tennessee (MEM).  The university arranges shuttle service for incoming international students on specific dates.
Locally, Delta Bus Lines provides some public transportation.  There is also a private taxi service.
community
Entertainment
The Crosstie District of Cleveland is home to historic buildings dating from the 1870s, with assorted small shops, antique stores, and unique restaurants.  Many social activities are centered around civic, church, and student organizations.  Cultural activities are often related to campus events, including student performing groups as well as touring professional companies.  The "Father of the Blues," Charley Patton, got his start on the nearby Will Dockery Plantation, and the area is noted for this unique American music.  Cleveland is also the home of the new Grammy Museum.
Shopping
Discount stores and fast food restaurants are located in the newer commercial area of Cleveland.  Some stores are open 24 hours every day.  There are several small shops and antique stores in the historic part of town.
Climate

Cleveland enjoys a warm, temperate climate with precipitation distributed throughout the year. Winter temperatures range from 5-15ºC with snow unlikely, while summers are very warm and humid with temperatures ranging from 22-32ºC and higher.